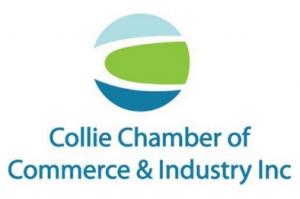 The Collie Chamber of Commerce and Industry (Inc) is a pro-active body supporting economic growth and development in the Collie region. Our vision is to provide dynamic and responsive leadership to encourage local business prosperity. The Chamber supports its members by running events of general benefit to the business community, lobbying government departments and finding sources of information to help businesses grow and be more prosperous.
In order to achieve our vision, our key goals include:
To be a role model of a proud community with strong values in the Collie and surrounding regions;
To develop and support new ideas and business opportunities in conjunction with other South West Chambers and Regional Development agencies;
To provide a framework of support through its membership.
www.colliehub.com.au