Corporate Members

Arc Infrastructure is a corporate member of the RCCIWA which includes direct membership of ten regional Chambers of Commerce.
Arc Infrastructure manages transport infrastructure in Western Australia. The company currently operates WA's 5,500km freight rail network, connecting people, commodoties and ports across the state with the rest of Australia and the world.
Arc supports the economic growth and development of regional WA by engaging with industry, buying from local businesses, employing local talent, supporting community initiatives and working with partners and customers to respond to new and changing freight tasks.
Through Arc Infrastructure's corporate membership of RCCIWA the company aims to connect with regionally driven thinking and planning, and work together to grow and strengthen regional communities.

AccorHotels is proud to be a corporate member of RCCIWA and look forward to making all of their members feel welcome.
Across more than 4,000 hotels in 95 countries, Accor Hotels delivers the most powerful promise in the hospitality profession: Feel Welcome.
As the largest global group in the tourism and corporate services sector, AccorHotels breaks traditional codes of the hotel industry to offer guests unique experiences - from luxury to economy - across respected brands including Pullman, The Sebel, Novotel, Mercure, ibis, ibis Styles and ibis Budget.
For Australian corporate and leisure travellers, and professional meeting organisers, AccorHotels offers the most comprehensive selection of hotel styles and locations, with 19 properties and 10 meeting venues throughout Western Australia alone.
Discover more ot book your next adventure at http://www.accorhotels.com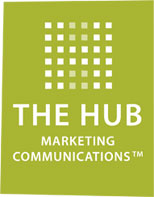 The Hub Marketing Communications is incredibly proud to support the Regional Chamber of Commerce and Industry.  We work with many other regional chambers, local businesses and organisations across WA, and while we are based in Perth our heart is firmly in regional Western Australia.  We recognise that without our regional businesses both large and small, we would be without the incredible diversity of services, products and employment that our regional businesses provide.  It is through this diversity that adds infinite value and contribution to our local communities and economy. 
This is why of all the organisations we support in helping develop their marketing, website, branding or communications - we choose to partner with RCCI.  The work you do is important in creating communities that don't just survive – they thrive – and we think that is pretty cool.