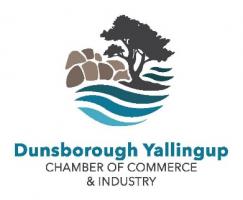 Located in the beautiful South West, the Dunsborough Yallingup Chamber of Commerce provides a forum for local businesses in our community to network on a regular basis.
With a membership of over 160 businesses and growing, the chamber also represents its members by maintaining and developing its relationships with a growing list of stakeholders including various stages and levels of federal, state, local and semi-government bodies and agencies, business leaders, community organizations, media, businesses in the broader area along with other chambers of commerce, to mention several.
The DYCCI is one of the most valuable stakeholder groups in the region. We are focused on building business, representing our member's interests and providing valuable information amongst our growing membership.
http://www.dycci.com.au/